Taking notes is a mandatory thing for students whether they are in school, college, or university, and the traditional way of taking notes is using pen and paper.
The digital world has evolved greatly every traditional approach has been replaced by digital solutions so why not consider a digital solution for taking notes?
You must be wondering what is the digital solution that can help students take notes whenever and wherever they want, right?
An online wordpad is a digital solution, it allows students to note down each and everything concerning their topic and allow students to edit their lecture notes without any hassle.
But many students are still stuck in using traditional ways of taking notes which increases the risk of pollution in the future because paper is a by-product of trees and we have to cut trees to make paper that disturbs nature and causes pollution.
In this post, we will discuss how an online notepad can help students, you can have a look at each factor discussed below they will help you to switch from a traditional notes-taking approach to a digital one.
Keep on reading!
Reasons: How an Online WordPad Helps Student
There are numerous reasons why students should use a wordpad editor for taking notes over a traditional pen and paper approach but, we have shortlisted a few most promising reasons.
1. Several Editing Options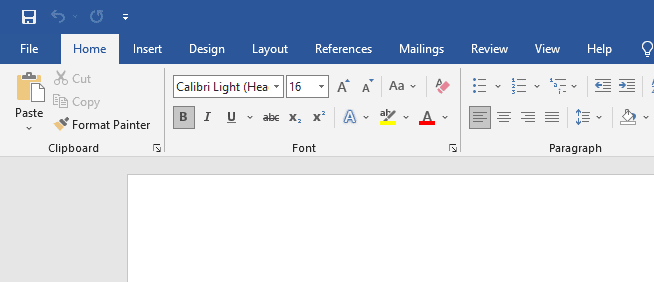 Take a second and think, can you edit your notes with a pen and paper? Well, the answer is definitely 'No.'
An online editpad provides several editing options including bold, italic, underline, highlight, and many more. You can change the font size, color, and whatnot.
Editing text is impossible on paper even if you try to use different colored pens to highlight or bold some points you first have to buy them and then carry them with you to school or college every day.
And there are chances that you can lose both your notebook and your pens. This is when you can use an online notepad for creating and editing your notes without worrying about losing them and you don't have to pay a penny for using an editpad.
All you have to do is go to your browser, search for an online wordpad and pick the one that you find most attractive and start composing your notes.
2. Easy to Modify Text
What if you have to add, modify, or remove some points in or from your notes? Obviously, you cannot modify your lecture notes if you are using a traditional pen-paper approach.
You can not cut points and then rewrite new ones on the same paper, it will create a mess, and when you will read them after a few days or weeks you will get confused.
On the contrary, an online notepad allows students to do as many modifications to their notes as they want. All it takes to modify or remove text is a combination of a few keys.
You can modify points or paragraphs without the need to cut or overwrite them, you can also remove sentences and update them by just pressing a key.
3. Allow Students to Save Notes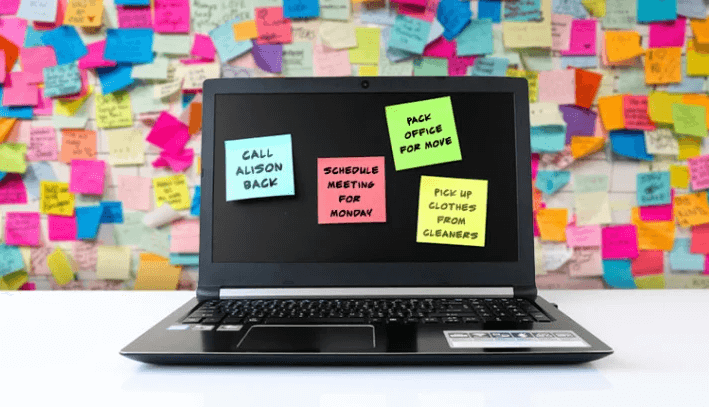 A notepad editor is not great just because it offers editing options but also because it allows students to create their notes and then save them on their devices for later study.
Using an online text editor for taking notes is a viable option compared to writing notes on paper because you can forget your notebook anywhere and all your work could be lost within just a blink of an eye.
On the other hand, an online notepad is a safe option because you can save all your work on your device and then create a backup for your documents and you don't have to carry notebooks to your college anymore.
You can also check other brilliantly written article on how to write Google friendly content from our blog.
4. Easy Access
What if you forget your notebook at home and now you need your lecture notes to attempt a surprise quiz at college?
Well, you will probably ask your friend for his/her notes, right?
With the use of an online notepad, you don't have to do that, you can access your notes from anywhere with just a few clicks.
Online wordpad is a handy solution, all you need is a smart device and an internet connection to access your notes from anywhere.
You can use your email address to signup and then save all your notes to your email address and whenever you need to access your notes you can retrieve them from your email, isn't it great?
No need to carry heavy notebooks when everything is available with a few clicks.
5. Free to Use
It is quite obvious that students pay to buy pens, notebooks, highlighters, and other stationery to write their lecture notes but, an online notepad is completely free to use.
An online editpad provides all the basic features for creating notes including different font styles, sizes, and colors which students can use without paying a penny.
Some wordpads also offer extensive features for creating and editing notes which are paid but it is okay to separate a few bucks for such an amazing tool.
Students are not obligated to pay for those extensive features if they are satisfied with the features that come with free online notepads.
Final Verdict
An online notepad is a far better approach for taking lecture notes than using a traditional pen-paper approach.
Online wordpads come with great features like editing, modifying, easy access, a user-friendly interface, and many more.
Being stuck in traditional ways and not accepting digital solutions that are more efficient and reliable means you are living in a stone age.
You can check all of the above-discussed factors to know how you can benefit from using an online editpad as a student.