Reddit is the popular forum community to get suggestions and recommendations on everything from shopping to games by the trusted community members. To enhance the shopping experience, Reddit launches a dedicated Holiday hub to provide a range of insights on the latest shopping trends. Reddit Holiday Hub is launching at the perfect time to help shoppers get helpful insights for their Christmas Shopping.
So if you are a marketer or a brand owner, you can use this Reddit Holiday Hub to plan your marketing campaigns more strategically. Here is everything you need to know about this latest hub.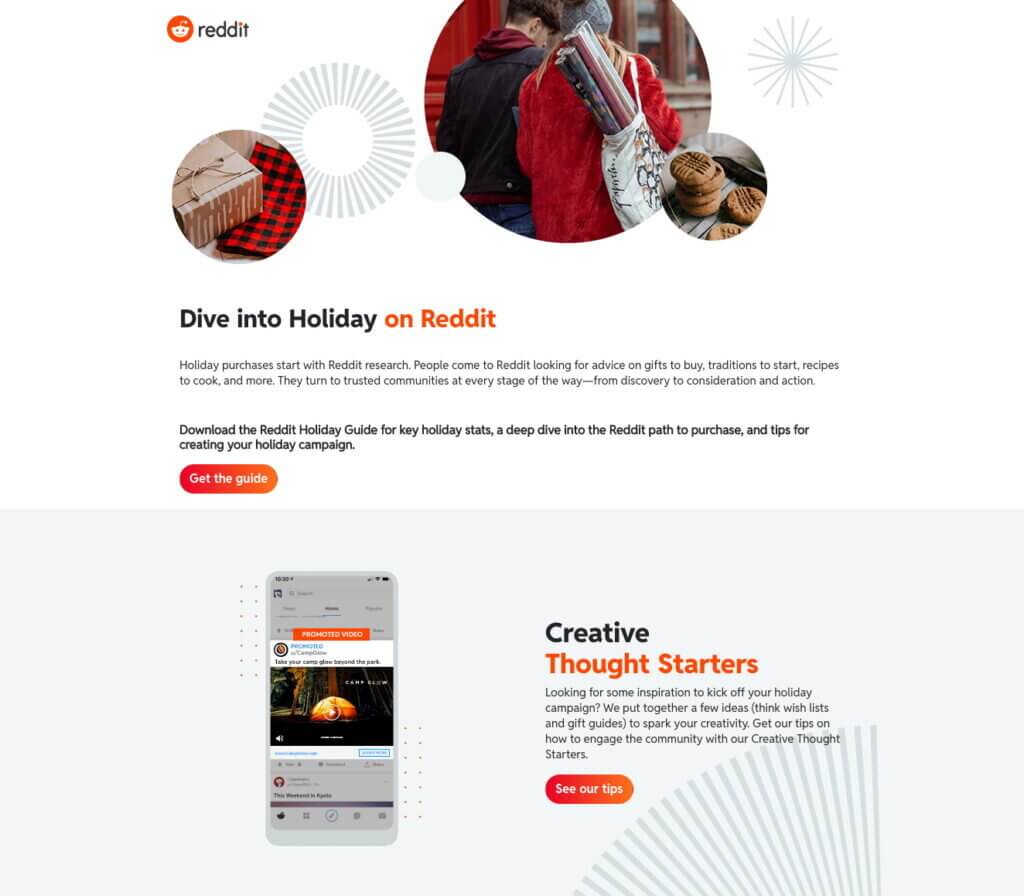 Check: How to Use Reddit Ads
Reddit Holiday Hub: How It Works and Significance
Reddit Holiday Hub consists of the downloadable guide with tips on the most popular shopping and gifting categories like Apparel (searched by 68% Redditors), Electronics (searched by 64% Redditors), Home Decor Goods (56% searches) and Gaming Products (55% search queries). Based on the behaviour of 52 million active users, this latest Holiday Session will tell users which will be the best gifting option to buy for the upcoming holiday shopping season.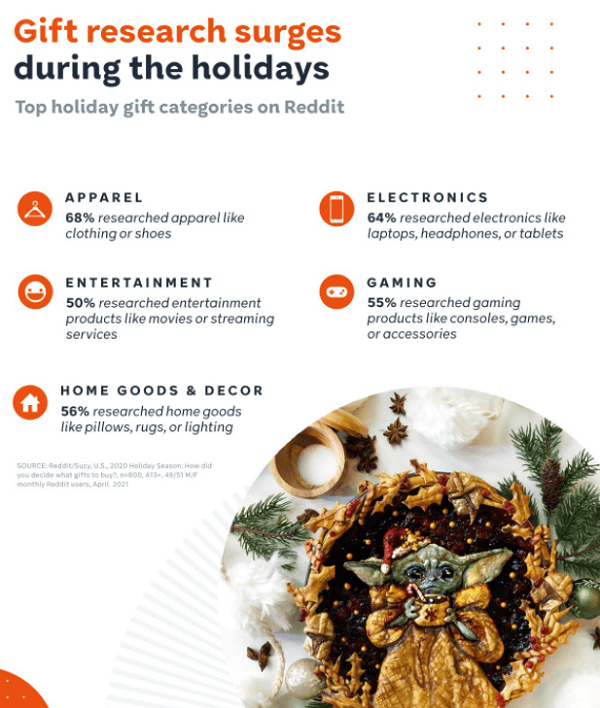 As explained by Reddit:
"Holiday purchases start with Reddit research. People come to Reddit looking for advice on gifts to buy, traditions to start, recipes to cook, and more. They turn to trusted communities at every stage of the way – from discovery to consideration and action."
As the Reddit communities are highly engaging and reliable, most brands are now turning to these subreddits to get users insights on the latest shopping and marketing trends. On top of that, with the evolving Reddit ads tools, marketers can plan their upcoming marketing campaigns more effectively & strategically.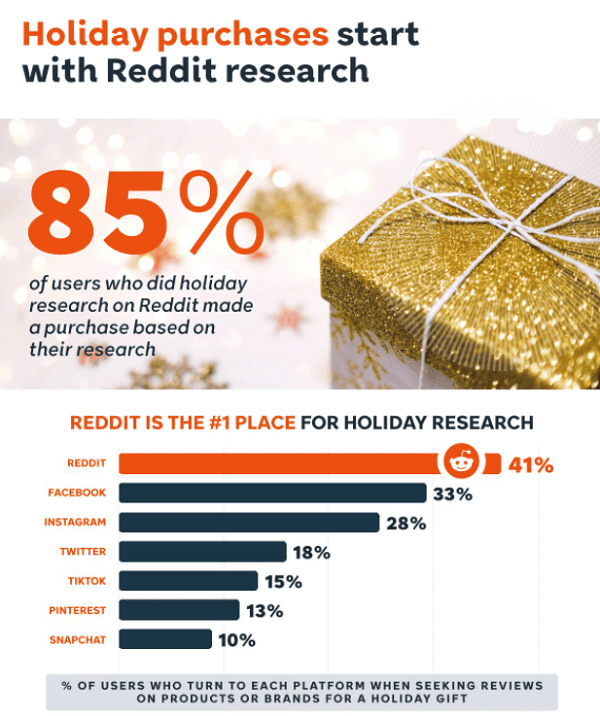 Apart from the downloadable guide with tips, the platform also provides a range of case studies and information to helps you improve your marketing approach. If you are a brand, Reddit can be a potentially helpful platform for you to implement your marketing campaigns to influence active shoppers to buy your products/services.
According to Reddit, the Holiday Hub will regularly update the platform with new assets, research and user trends as the holiday season approaches for better suggestions. You can use the exclusive tips provided by the platform to engage with the community through their creative thought starters.
Also Check: How to Create Subreddit and Use It
Final Words!
With this latest feature, Reddit is all set to make the shopping experience better for users and give brands a huge opportunity to drive some quality sales. If you are a marketer, you must utilize this opportunity for your brand's growth. If you have any queries related to this topic, don't forget to ask us in the comments. Stay tuned for more social media updates and news.