Artists/musicians on Spotify are not allowed to share music by themselves, they might need a distributor. Find out more in this article.
Spotify is one of the most popular platforms to share, listen and follow the music, artists, and genres in the industry, now it seems it is facing difficulty in managing it all on its own. It is rather looking for a way out to deploy some work to the distributors in an indirect way. This announcement will start to implement by the end of July. After 1st July 2019, it will stop accepting new uploads directly from the artists. Due to this decision, independent musicians have to be completely dependent on third-party distributors. The declaration made by Spotify is,
"The best way for us to serve artists and labels is to focus our resources on developing tools in areas where Spotify can uniquely benefit them—like Spotify for Artists… and our playlist submission tool."
Also, they mentioned in the blog,
"We're working with our distribution partners to help make this transition as simple as possible for the artists who uploaded music through the beta."
This shows that Spotify is no more interested in eliminating the mediators, rather they want some assistance to make their processing simpler, and whether they are equally satisfying for the artists is a big question. But clearly, Spotify is not ready to take the technical and legal burden for an artist, though they are offering a wide market of listeners to the artist, the proceedings are going to be a bit tougher for the newcomers.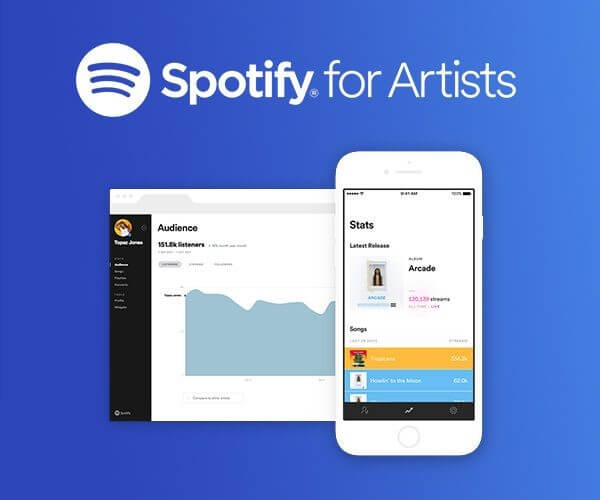 Earlier, artists who were allowed to access 'Spotify for artists' without any pad subscription could upload music on their channel. Initially, the Spotify Beta Program was open for new artists based on invitation only and was expanded further to grow in September 2018. The inclusion of third-party distributors popped up after Spotify decided to renovate its premium subscribers from this June. Musicians who want to increase Spotify followers would need a distributor to keep their channel running and growing.
(See also: How to Download Music on Spotify)
Changes in the interface
Spotify is working to make the interface much sorted and simpler for the users. Appropriate placement of Podcasts is one of the major concerns for Spotify. The estimated investment declared by Spotify is around $400 million, in the podcast market specifically.
In the recent reports, Spotify disclosed its monthly global users are approximately 217 million, which include 100 million paid subscribers. They are aiming at increasing the number of artists already listed with Spotify.
Inclusion of distributors
Third-party distribution companies like Tunecore, Distrokid, and Stem will help the artists to access the streaming service and will also take care of the license, distribution, royalty and other technicalities of the process, which Spotify is no more interested in taking the burden of. Due to the experiment that Spotify offered to musicians, many new unsigned artists registered on Spotify and got their fan base, and made money out of it. Though it was a test for Spotify, yet so many newcomers came in and shared their work. This will not be possible in just a click now, artists need to climb up the traditional ladder of the music industry with the help of a distributor. In short, a label Is mandatory to make you a brand now.
(See also: Pros and Cons of Buying Spotify Followers)
In between the changes, Apple seems to be a happy competitor. When Spotify has 100 million subscribers all over, Apple has only 60 million users, which include free service users as well. Since 2018, Apple has got 50 million subscribers whereas, Spotify got 25 million in the fourth quarter. This change might be gone in favor of Apple, users might opt for Apple music.