The first thing you need to know is that the main role of web design is to enhance the workflow and also increase the speed of the creativity, or you can say boost up the creativity. Therefore, it is essential for the users and web designers that they have to perform web designing in an appropriate manner to meet all their goals. Now, let's move onto the primary concept i.e., web designing tools, by to work smarter and perfectly.
So, you simply have to know that there are lots of classic and useful web designing tools present. All web designing tools are created according to different purposes. The only thing is that you have to choose the most appropriate tools according to your work to get the best web designing performance, or you can say experience. Another fine thing on which you have to pay attention when going to pick the web designing tools is your workflow. You have to take help from those tools which provide you with good workflow and gives you positive results.
7 useful web design tools you should know
Well, here comes the time when you are going to meet with the best 7 web design tools. Therefore, you simply have to read about them, understand them, and also know the using procedure to get better results. So, below are those main 7 web design tools –
InVision Studio –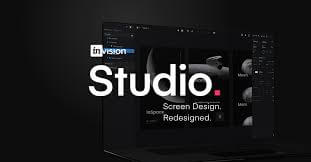 The same tool comes with lots of classic or useful features in it. All these features together work to help you in creating the best or attractive, interactive interfaces, collaborative and responsive design, design, and working systems as well as tools for rapid prototyping. The same feature or you can say rapid prototyping helps the users to get any type of animation accordingly they want. After creating the animations, you simply invite people through InVision to collaborate.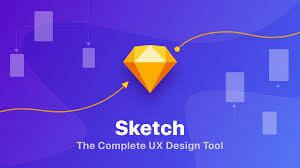 It is a tool that aims at vector UI design. Its main target is to help you in the process of creating hi-fidelity prototypes and interfaces accordingly. One of the best features of sketch among all others is symbols. It is because the same features are to reuse UI elements and assets design, and it also helps you in maintaining the interfaces consistent. The good thing about the sketch is that it is very easy to use and also a reliable or trustful web design tool likes InVision Studio.
Well, if you are engaging in digital projects, then there is no tool present, which is good from Adobe XD. The thing is that if you are only adobe user and you are a newbie to XD, then there are numerous things which you have to learn first and then start getting the best environment in all the digital projects you are going to make a deal with.
It is the best designing tool in Photoshop and mainly for UI design. To gather more information about the same tool and many other web designing tools, you simply have to take assistance from website designers in NY. It is the best way to know everything about different tools and their usage procedures, as well.
It is another useful web design tool which mainly created for the purpose of making good and quick ideas, knowing different interfaces according to you i.e., how you want to look it and also for creating prototypes accordingly. It is the best and clear way to build pages. Marvel also offers you with lots of classic integrations that help you in your project workflow. The best thing about Marvel is that it contains an inbuilt user testing feature. As it is an online tool, therefore no need to download anything when using the same web design tool.
It is the most helpful tool in the web designing process. With the help of stigma, different web designers collaborate with each other in real-time as it is an interface design tool. The same tool results effectively when there are several stakeholders work together in the project of shaping an outcome. Another fine or good thing about Figma is that it is easily available on Linux, Mac, Windows, and browser, as well. Fimga introduces both the free as well as paid version which web designers use accordingly.
Well, the tools i.e., Affinity designer, helps manage, or you can say adjust the vectors and images without damaging them. These features are called nondestructive and adjustable features. When working with vector art, the zoom feature that Affinity Designer provides is the best among all others. With the same, you really get very close to the image. Not only is this, but it also provides the history and undo features to the users, which allows the users to get back up to 8000 steps. 
Here comes the best wireframing tool for web designers. By the use of the same tool, one can simply create a structure or any layout accordingly for their projects in an easy manner. Also, they simply drag any element and drop it anywhere they want on the page.
It can also be used to link the buttons on other pages. Another thing is that with the help of wireframing, you simply start your interface plan and then share it with all your clients and team members.
Conclusion
Finally, all these are the best and stunning 7 web design tools that make your life easier in the process related to web designing. If you are a web designer, then you simply have to know these tools properly. After then, you have to make their appropriate and full use to get positive results in the web designing process.
As mentioned above, about the best source to take help from, so you simply have to follow that source i.e., web developers of NY to know more about these tools. If your users know everything about these web design tools before using them, then they simply become able to make appropriate use of them.