With the exponential rise of social media in the last decade, it has paved the way for a new title – social media influencer. YouTube, Twitter, and Instagram are some of the social media platforms that have skyrocketed in terms of active users in the recent past. It comes as no surprise that most of the social media influencers are found on one of these platforms. Instagram influencers have found large success in terms of mobilizing an audience towards particular products, services or just themselves.
With that being said how do top Instagram influencers earn millions of dollars in profit from an app that can be downloaded for free? Why this business became so lucrative and how easy is it to become Instagram influencer?
The way social media influencers make money on these platforms is through a concept known as influencer marketing. It refers to social media marketing that includes product placements and endorsements. This has proven to be extremely effective in drawing people towards a product, service or business. Influencers get paid either as per a contract for a specific period or gain commissions through affiliate programs. Affiliate programs are a form of passive income wherein the influencer will get a small percentage for every item bought by someone through the links they provide. The Amazon Affiliate Program is one such example.
(See also: Instagram SEO – Dos and Don'ts)
With all these incentives and the probability of earning both an active income as an influencer and a passive through influencer marketing, it is no surprise that becoming an influencer on Instagram, YouTube and Twitter seems to be a popular track to be on. With that being said, to earn money and become Instagram influencer, it will require time and effort.
Here are the top 10 tips to become an Instagram influencer
Pick the Right Niche
This is the first and most important tip when it comes to becoming an Instagram influencer. To become an influencer you must become an expert in a particular niche to mobilize support and drive the business towards that niche. Although having many niches might seem like an easier way to make money, this has proved to backfire. Find the niche that you can connect with and gain a thorough understanding of that and then dive into building a loyal following in that niche. Ask yourself, what do you love?
Create an Appealing Aesthetic
Most often, influencers tend to not impact when their Instagram account seems to be all over the place. A pleasing aesthetic helps attract more followers and retains existing followers to a great extent. Keep your aesthetic uniform. Having an aesthetic and creative Instagram feed can draw followers and drive them towards the business. Looking for inspiration? Here are 16 Super Creative Instagram Accounts that will help to get the creative ball rolling.
Post Consistently
Posting consistently and keeping track of the posts helps in more than one way. Having a set schedule will help you balance your life and work and also shows your followers that you care and are passionate about what you do. Always remember, Quality > Quantity. With that being said, quantity also matters if you are looking to make a considerable difference. Nobody wants to follow an account that posts once a month.
Focus on Captions and Hashtags
Relevant captions improve the overall quality of the posts and the general feed. Putting up catchy, interesting and relevant captions can make or break your posts. Hashtags serve a primary function of increasing online visibility. Adding the right hashtags that are relevant to the post and niche can help grow the follower count drastically. Hashtags will help new people discover you and this can be a major factor in determining the success of your brand.
Your Name is Your Brand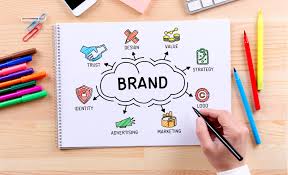 Whether it is through affiliate marketing or any other forms of influencer marketing, always remember that your name is your brand. Never go against your ethics and values for the sake of monetary benefit. For example, if your niche is vegan eating and you were approached by a company with a lucrative deal to promote a product that goes against your ethics, do not agree to it. On the short term, it might seem like a jackpot but you will find yourself losing followers. If you are loyal to the niche, it will reflect on your followers and they will stay loyal to you. Always look to grow your name and brand positively and organically.
Interact with your followers
Nobody likes a dead account. Always make sure to interact with your followers through your Instagram posts or stories. All of the top Instagram influencers have shown to be very interactive with their followers. It creates a sense of belonging and gives them the reassurance that they matter, which increases everything from morale to business. Instagram stories are an excellent way of interacting with your followers. Keeping your account active does not only mean consistent posting. Users need to know that they are following a human being and not a wall.
Collaborate and Create
Instagram influencers rarely get to the top on their own. Collaborating with fellow top Instagram influencers can boost visibility and presence by a huge margin since you will be tapping into their following too. Collaborating with brands and accepting sponsorships help to earn money, build your portfolio and boost your journey to become Instagram influencer.
Use Paid Promotion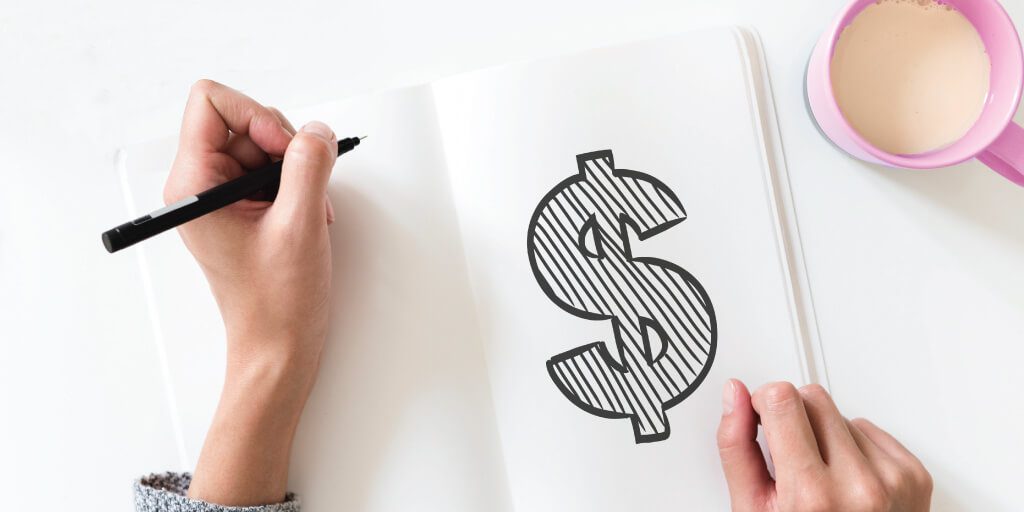 There is always an initial difficulty in starting. You might be posting quality content consistently with the right captions and perfect hashtags but find yourself receiving little to no traction. Maybe the niche you've chosen is lesser-known and the numbers underline this fact. In general, social media services like Instagram, YouTube, and Twitter (to name a few) work as per algorithms. Algorithms are driven by a lot of factors and numbers in terms of follower count, views and likes play a huge role in making the big bigger. This is the reason why random pictures and videos become viral (Remember the World Record Egg that beat Kylie Jenner to the most liked picture on Instagram?)
Numbers do matter. Most often many verified celebrities get brand deals just because of the number of followers, most of who might even be fake. An up and coming verified influencer who has great potential loses out on such deals and sponsorships only because they have a low follower count.
In such cases, certain paid promotion services come into the picture. Services like SocioBlend have built a solid reputation as a service that can give you this boost in the most organic way possible without the use of bots or any other unethical means. With various packages to choose from SocioBlend can increase the number of followers, views, likes, etc. on most of the social media platforms including Instagram.
Invest in a good quality camera/ photographer
In today's world where 4K picture and video are becoming the standard, it only makes sense that you invest in a good quality camera and if the budget allows it, a photographer too. There is only so much editing that can be done with a photo taken with an average camera beyond which it will look straight out fake. Since you plan to make money as an Instagram influencer, investing in a good camera will benefit you in the long run.
Never Stop Learning
As an influencer, you can and should never stop learning. There is always something to learn and the faster you accept the fact, the easier it will be to grow your brand and earn money. Whether it's in terms of promoting your business, building your brand or improving your skillset/ portfolio there is always going to be something that can be improved.
Here are Top 9 Social Media Influencers on Instagram who have earned their way to the top and we hope they inspire you. They have followed either some or all of these tips so the choice is yours and yours alone.