Every social media platform is focussing more on monetization tools to help creators make money online through their content, whether it is Facebook, Twitter or Instagram. Now, The famous picture/pin sharing platform, Pinterest, is all set to be a part of this list by offering monetization tools to the creators. Recently, Pinterest adds Monetization options for creators and influencers to make their content Shoppable.
If you are an active Pinterest user, these monetization options can be really beneficial for you. Let's see how these features work and can be helpful for creators.
Check: Pinterest Shopping Tools Expanded to Various Countries
Pinterest Adds Monetization Options for Influencers and Creators
Pinterest is adding a "Paid Partnerships" option in the platform to allow sponsorships within Idea Pins. The idea pins are the inspirational pins that any pinner can add to their boards to inspire their audience. Now, Pinterest is allowing creators to browse the available "Product Pins" posted by business accounts in their idea pins to make it easier for people to find these pins and click to buy the products. Earlier, only business accounts were able to add Product Pins to their boards.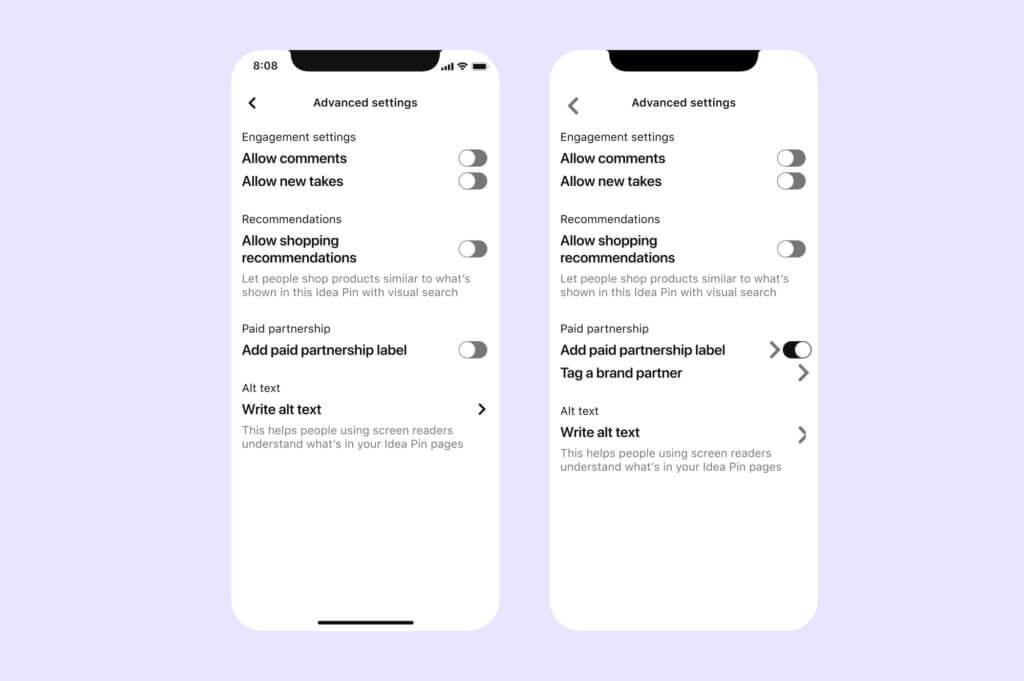 Along with tagging the Products in their Idea Pins, now creators can also add their affiliate links in the pins so that they can earn commission on every purchase made through their pins. Under this affiliate program, the creators will be able to partner with brands like Rakuten and ShopStyle to earn extra commission on their recommendations.
These Pinterest Paid Partnership tools are currently available in limited countries only like U.S. and U.K. In the coming month, it will be available for all International Creators in Canada, Australia, Ireland, New Zealand, France, Spain, Italy, Germany, Switzerland, Austria, Sweden, Brazil, Argentina, Mexico, Chile, Colombia and Peru.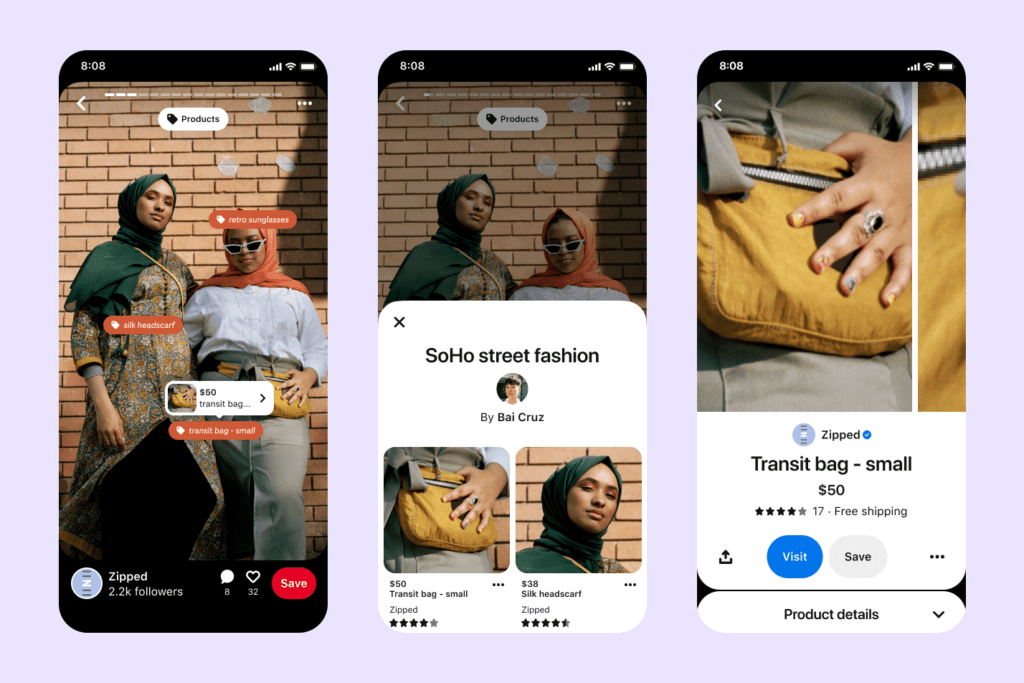 According to the Platform, Pinterest users are 89% more likely to exhibit shopping intent on products tagged in creators' Idea Pins than on its standalone Pin. Till now, the platform was working as an inspirational platform to provide ideas for shopping products in various niches, but with the addition of these monetization tools, now the platform is focussing more to support its creators & influencers.
See also: How Do You Become a Social Media Influencer without Showing Your Face?
According to the Head of Content and Creator Partnerships, Aya Kanai, "Creators deserve to be rewarded for the inspiration they deliver to their followers, and the sales they drive for brands. Creators are central to our mission to bring everyone the inspiration to create a life they love, and we'll continue working with them to build their businesses and find success on Pinterest,"
Also Check: Pinterest Ads vs Instagram Ads
Final Words!
Pinterest adds Monetization Options to make the platform better for its creators and influencers so that they can promote both the products and drive sales through the platform in an enhanced manner.
These paid partnership tools are currently not available in India, and thus creators residing in India have to wait a little more for its launch. So tell us in the comments what do you think about these tools. For more social media updates, don't forget to check out our recent articles.