Twitter, the famous microblogging platform, never leaves a chance to stay in conversations on media platforms due to its latest updates and privacy policies. After launching a few new useful features and updates, now Twitter is testing Reddit-Style Upvote and Downvote buttons in the app with a limited userbase on iOS devices. Want to know why Twitter testing upvote and downvote buttons in the app? Here is everything you need to know about this upcoming feature and its significance.
Check: Twitter Trusted Friends Feature & Upcoming Tools
Why is Twitter testing Upvote and Downvote Buttons on iOS devices?
Twitter is testing upvote and downvote buttons on iOS devices to check the quality of tweets people posted daily regarding any trending or helpful topic. According to the Twitter support group's announcement, by conducting this experiment, Twitter is trying to gather enough data to work on relevant responses only like Reddit does with its upvote and downvote features.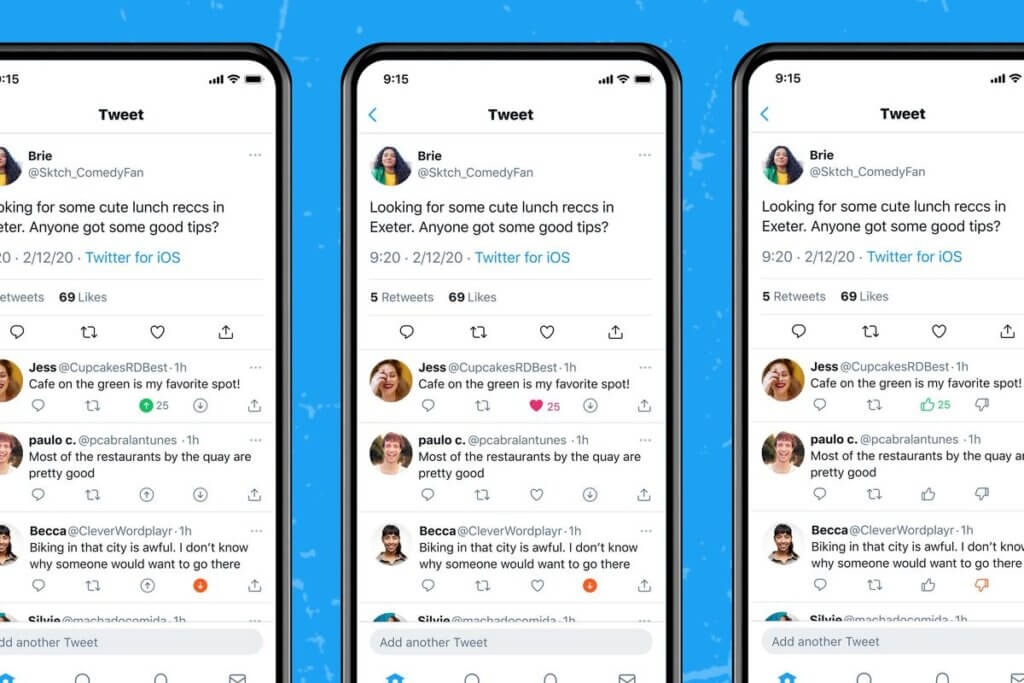 As we all have witnessed many times, the relevant tweets or replies get buried underneath the lots of irrelevant tweets and thus, it is hard to find a reliable answer to your query. So, to pick the relevant ones and show them in top responses, Twitter is testing these upvote and downvote buttons with a limited set of audience currently.
Currently, Twitter is testing this feature on random users in three different versions. Some of the users are getting both Upvote and Downvote Button in their reply, while the others are only getting the downvote button. In the third version, instead of upvote and downvote buttons, Thumbs up and Thumbs down reactions are showing. But the core idea behind all three versions is the same, i.e., identifying the relevant responses and showing them on the top by pushing down or deleting the irrelevant ones.
As Twitter User Researcher Cody Elam explains in a series of tweets, the experiment's purpose isn't to shame users but to give "people the power to privately voice their opinion on the quality of replies" and to give the company a "more nuanced feedback." He added: "We're hoping to learn more about the quality of replies that people vote on and if voting is a feature that people find valuable."
In this testing mode, a user's downvote will not be visible to the public but to them only, as the main idea behind this is to collect the data about the relevant tweets only. While the upvotes will be shown as likes to everyone so that people can prefer/rely on the tweet with the most likes for their reference.
Also Check: Twitter Super Follow Feature for Creators
Final Words!
Twitter testing upvote and downvote buttons to improve the quality and relevancy of the tweets to make the platform more useful & helpful for the users. The feature is currently is in testing mode only on iOS devices, but if everything goes well, we can expect the official release of this feature soon. Don't forget to tell us your opinions on this latest testing feature. Also, for more social media-related updates, check out our recent articles. Keep learning, keep growing!