Twitter popular for trending topics worldwide, has decided to add some safety features to ease off the use. The objective is to stop the brigade of abusive accounts or trolls from disseminating false updates or news. It will disable such fake accounts from posting rude tweets. In short, it means Twitter will find out people who have been doing such practices and will prohibit them from creating new account on the network.
The improved safe search option will not allow any sensitive content or muted account to be searched. Those tweets tagged as "potentially abusive" will be sought out carefully. Till now, twitter has been working on improving its services, and has made a mark as a brand. This brand will remain to grow and fasten its speed in the same league to give the best of its potential to the users, especially when it's about protecting the users from hateful trolls,
Twitter defines hateful content as "a specific conduct that targets people on the basis of race, ethnicity, region, sexual orientation, gender discrimination, age, disability or any disease", which can be reported abusive not only by those who are targeted by such tweets but also the spectators. It allows you to block any unwanted or potential threat from anyone on your timeline or at least hide or mute it from others.
In addition, Twitter users can mute the accounts as well as particular keywords, phrases or searches. Plus, the conversation you are part of or mention you have been getting can be hidden, if you wish them to. Along with all of this, Twitter has announced its inclination towards developing a strong support team by giving them training and making the system equipped to deal with the reports against the abusive content posted on the platform.
See also: 7 Things About Twitter That You Didn't Know
Therefore, it's positive news for all twitter users, who have been facing such issues on a day to day basis. However, there are few loopholes and leaks that are yet to be fixed completely. With around 317 million monthly users, Twitter is going through a tough phase in terms of growth. As per a report, two mega brands Disney and Salesforce, backed off at the last moment before buying the company due to the issue of abusive reports on the network.
Please note that, if you mute your notifications they won't be washed off completely from your timeline. For now, the notifications can be muted or blocked. Yet they won't be erased from the account completely. Though, this has also been considered to work upon, as it's not a permanent or sound solution for the same. Unfollow, block or mute is still not enough for hateful tweets to stop or removed completely from the platform. There have been few much talked-about incidents, for instance, reportedly Twitter banned Milo Yiannopoulos as he allegedly provoked few people to say foul words to an actor Leslie Jones.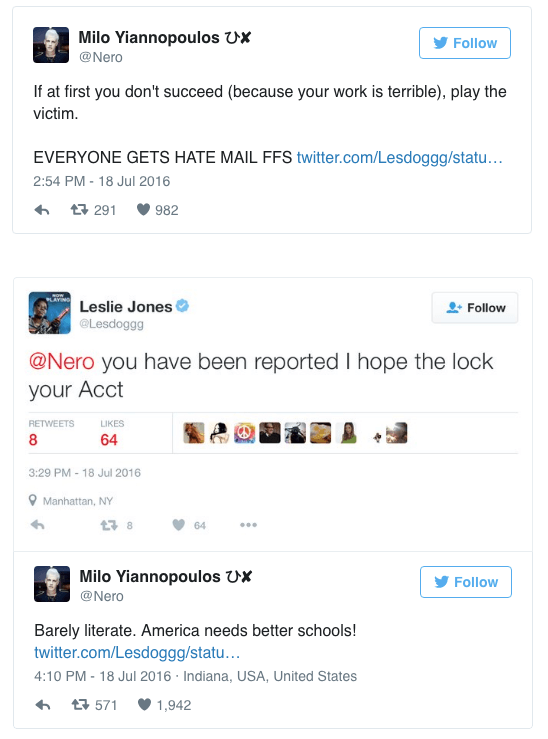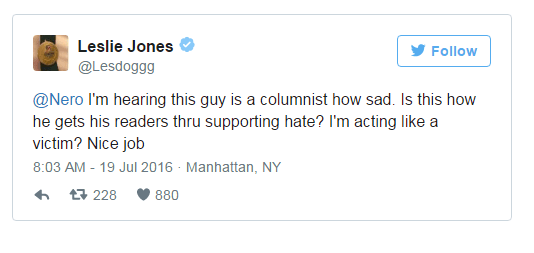 He is an editor of a blog named Breitbart and quite famous supporter of Donald Trump. Such cases have been noticed and reported since a long time, therefore, Twitter is ready to combat against them by introducing additions to its policy.