After the ban of the famous short video app TikTok in India, Youtube launched its TikTok-like feature, "Shorts," last year. Initially, the feature was available for all Indian users and some limited US creators, but after receiving a tremendous response (6.5 billion daily views), Youtube has announced to make this feature available for all US creators now. The company has announced in their latest Creator Insider Video that the Youtube Shorts Feature will be available by next week for all the US creators.
Youtube is also planning to extend some features to make Shorts more discoverable and engaging for users. Let's take a look at these upcoming features and how they will be beneficial for all the creators in detail.
Youtube Shorts will Replace Explore Tab on App Homescreen for more visibility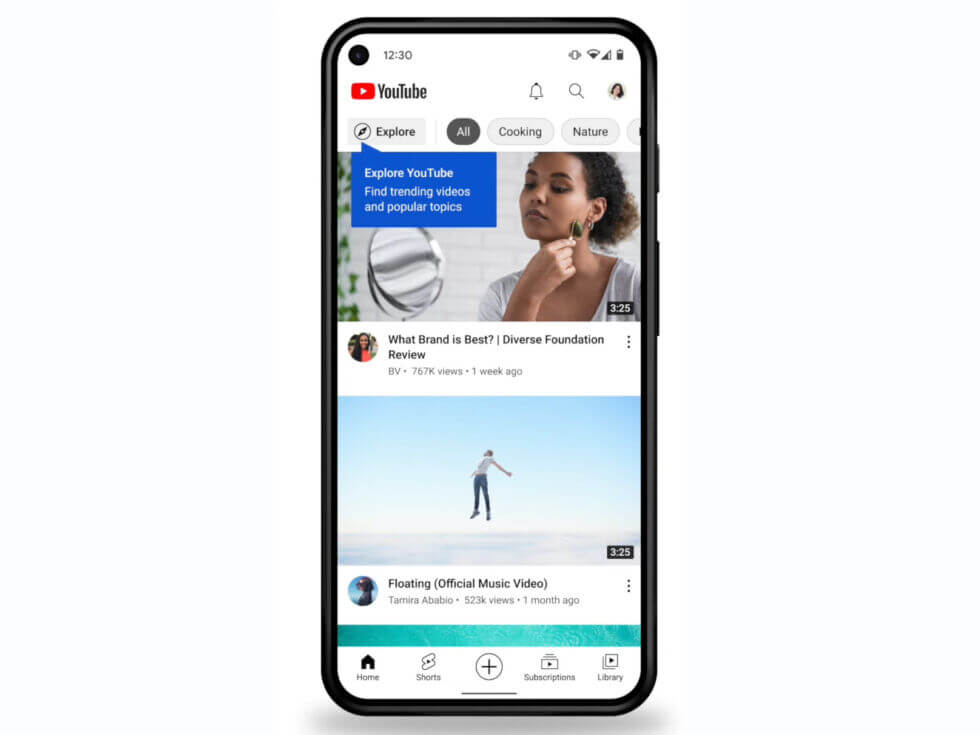 To make the Shorts feature more visible and convenient to use, Youtube adds it in place of the "Explore" Tab on the main home screen in the app. Also, the Youtube shorts will appear after every 2-3 videos in the home feed to provide better engagement & visibility. On the other hand, Explore Tab will now appear as the first bubbled topic at the top of the home feed. Inside this explore tab, you can find Youtube's trending tab, spotlights up-and-coming creators curated by the team, and a search bar to search the particular video or topic you are looking for.
Trending: How to Increase Your Youtube Reach in 2021
Extended Youtube Shorts Editing Tools for better Content Creation
Previously, users could publish a story using #Shorts in the title & description for less than 60 seconds vertical videos. With this rollout, creators will be able to use Shorts camera with a new set of features for video creation.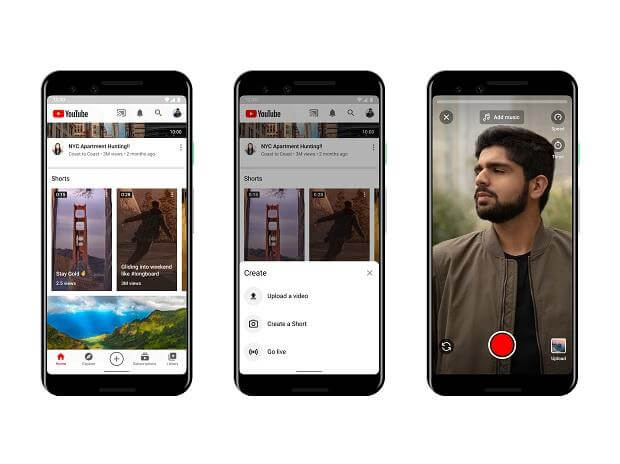 Youtube will also add some exciting features to the Shorts to make the content more engaging, relevant, and attractive for users. The three most prominent editing tools that you can expect now are:
Ability to record the video for "60 seconds" instead of "15 seconds"
Color-Correcting filters for both within the recording and editing screen
Auto-Generated or Self-supplied manual captions
For 60 seconds video, you won't be able to import music from the Youtube library, which is still limited to only 15 seconds videos. Talking about the captions, Youtube will automatically display captions to all shorts but with the freedom to let creators add/edit them manually to avoid any spelling error or punctuation mistake. As a viewer, you will be able to toggle between Manual or automatic caption as per your preference.
Also Check: Should You leave your job to become a Full-Time Youtuber
As we have mentioned above, Youtube Shorts has already generated a tremendous response of about 6.5 billion views daily, expanding this feature for all the US creators will incredibly boost this number by providing a large user base to the company. The company is also planning to expand this feature in other unexplored places but hasn't revealed anything yet. We will keep updating you about it more once the company will make an announcement. Stay tuned with us to know the latest social media updates. Stay protected safely at home!