Facebook is all prepared to clone the popular 'TikTok' with the new 'Lasso App'. Hopefully by working on its typical features, Lasso App is going to be a much cooler and fun app for the millennials.
A new standalone, yet a strong competitor for TikTok, Lasso App is launched by Facebook. Reportedly, Facebook was working on the Lasso App, to completely sway-away its audience with a TikTok vibrant app. Therefore, designed this lip-syncing musical app especially for all the young users. The overnight popularity of TikTok was quite a phenomenal example of success in its own. A major reason behind the push of Lasso App.
Now, Lip-syncing live is no more a 'copyright' of TikTok, Lasso App is allowing the users to make their musical experience public with few improvements of course. The new Lasso App is available for Android as well as iOS users.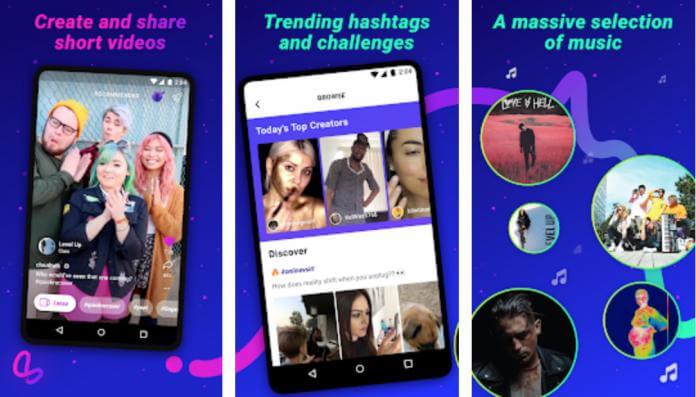 Here are some of the add-ons in Lasso App:
Lasso allows you to shoot for more than 15 seconds videos.
Although the app is based on the algorithmic feed of recommended videos but enables the user to go through hashtags or a browse page of themed collections.
Original videos by Lasso are spectacular and are made by incorporating millions of soundtracks.
Plus, it has no augmented reality effects, unlike TikTok. But please be ready to see the fun clips made with slo-mo and fast-forward features, that the users are allowed to use to add a fun element to their clips.
Winning Point: Lasso is well-structured, sorted and knows how to impress the young eye-balls. It has a vibrant vibe about it.
(See also: Facebook Video Monetization: All You Need to Know)
Apart from these, Facebook is also working on a few more additions to make the app accessible for the existing users of Facebook and Instagram. A personalized system to sync Lasso with both Facebook and Instagram. This will allow you to sign in and within seconds, you can syndicate 'Lassos' with Facebook/ Instagram stories instantly.
Lasso App is about Public entertainment and sharing fun moments, which might be 'too much' for elderly active users. As all the videos or lip-syncing clips you make are going to be shared publically.
Problems with TikTok (Musically):
The content is inappropriate at times, as the videos on the leader board are more about teenagers are dancing on loud, over-the-top pop songs, most of them are of, for and by the U.S.
It is quite youth-centric, but yet to have strong lines in terms of the quality of the content being shared.
On the contrary, Lasso has added a report button, but the use and implementation of it are still not clear from Facebook's end. Still, it is hard to compete with the overnight social media sensation i.e. Musically. With over 200 million registered users, Musically became one of the fastest growing social App. Soon after the rise, it was acquired by a Chinese Tech company called ByteDance and renamed as TikTok. In the last few months, TikTok, successfully broke all records of Facebook, Instagram, Snapchat, and YouTube in terms of downloads.
(See also: Buy Fans and Likes for TikTok)
Is Lasso App a no or go for users?
And the question remains is whether Lasso will be able to compete with such a globally accepted social giant or not. Though the success of Facebook and Instagram instills a huge amount of confidence and reassurance about the promising abilities Lasso have, but not enough to predict the future.
Cloning Snapchat stories were easy and accepted, but failures like Slingshot and Poke are there to keep you in doubt.Facebook needs to wait for the approval from the users, initial content and number of downloads will decide the verdict for Facebooks' Lasso.