After launching a stories-like feature called Fleets in 2020, Twitter is now all set to launch full-screen Fleet ads on the platform. Twitter fleets are a clone of Snapchat's or Instagram's story feature. After getting a good response from this feature, the company has decided to earn revenue by testing new verticle ad types within the "fleets" feature. These ads will currently be available for a limited group of people in the US on Android and iOS, but soon they will be available for other regions and all users. Let's learn how Twitter Fleet Ads will work for brands and individuals effectively as a growth strategy. Let's begin.
Check: Ways to generate more website traffic from Twitter
How will Fleet Ads work for Brands and Individuals?
According to the company, "Fleet ads are full-screen billboards for advertisers," which will help brands and content creators to go creative about their products and services. Fleet ads will be available in both text and video format. The ads will support images and videos in 9:16 format.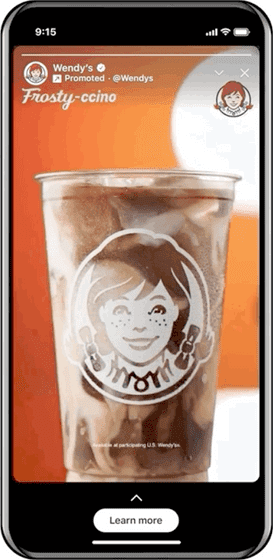 The maximum duration of video ads will be 30 seconds (which is less than Instagram or Tiktok, yet significant enough for brands to convey their message). Also, the brands will get an option of "Swipe Up" call-to-action in the fleet ads, just like Instagram story ads.
These ads will appear between fleets from the accounts they follow or interact with. Twitter hasn't revealed much about how frequently these ads will appear in the fleets, as it decides after viewing users' responses to these ads.
Advertisers will receive standard Twitter ads metrics for fleets, including profile visits, clicks, impressions, website visits, etc. For video ads, the metrics will include video views, 6 seconds video views, starts, completes, quartile reporting, etc.
Also Check: How to apply for Twitter Verification
Twitter is also testing new features and Premium "Blue Subscription" to enhance user experience. According to the company, Twitter fleet ads will give brands a new way to engage with their potential customers, and it will be interesting to see how users will respond to these ad types. After observing the response from the users, the platform will decide further that how well and where they can place and use these ads to maximize the results.