Twitter, the famous microblogging platform, is testing new features to launch on its platform to make the tweeting experience better for its users. One of the most exciting launches by the platform is the Twitter Trusted Friends Feature. The feature is similar to Instagram's "Close Friends" feature. With this latest trusted friends feature, Twitter will allow users to share their tweets or stories with a specific set of audiences only, eliminating the need to switch accounts to tweet at their intended audience. Let's see how this feature will benefit users and what else Twitter is planning to launch for its userbase.
Check: Twitter Reaction Picker & More New Features
How Twitter "Trusted Friends" feature will work for the audience?
In the past few weeks, Twitter has launched many features, but the "Trusted Friends" feature will be the most useful feature out of them for the users as it will help them to keep their personal content separate from their professional circle within a single account. This way, users don't have to maintain two separate accounts. Instead, they can make different audiences share their tweets and stories with a particular audience set.
The "trusted friends" feature is not live yet, but the Twitter designer Andrew Courter shared his thoughts on this feature by saying, "We hear y'all, toggling your Tweets from public to protected, juggling alt accounts. It could be simpler to talk to who you want when you want. With Trusted Friends, you could Tweet to a group of your choosing. Perhaps you could also see trusted friends' Tweets first."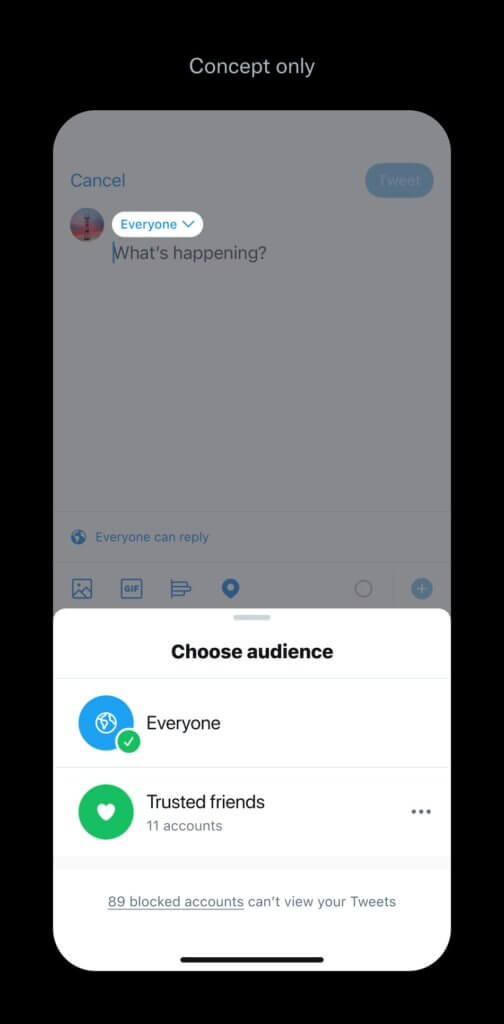 Another exciting feature Twitter is planning to launch is the "Facets" feature. The facet feature will let users take on different personas using the same account. Other users of the same persona will be able to see your content based on their interests & choices, and then they can decide whether they want to follow that particular person or the whole profile of that user. This way, you can share the niche-specific content with the people of the right mindset.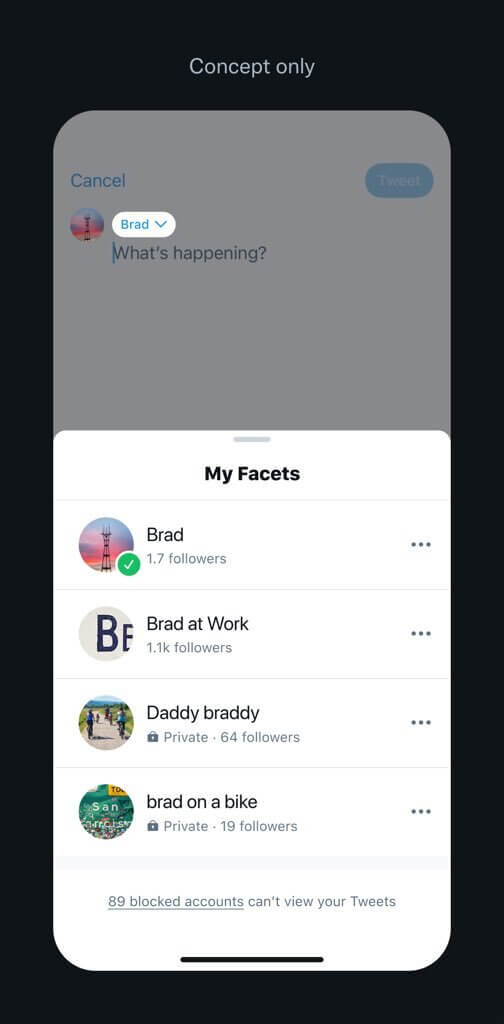 Each time you will tweet something, Twitter will ask you whether you want to share it as a facet with one persona or as a regular tweet so you can decide which content should be visible to what kind of profiles. These features will help you to keep your privacy intact and control your audience type.
Although both of these features have not been released yet, the platform is pretty sure that these features will soon be released to benefit users to aid their privacy. Till now, people have responded towards the idea of these features both positively & negatively. So, it will be interesting to see how the platform gets benefitted from these features after the official launch.
Also Check: Twitter Super Follow Feature for Creators
Final Words!
The release date of the Twitter Trusted Friends & Facets features have not been disclosed yet, but we will keep you informed once the official announcement is received. Till then, don't forget to share your thoughts on these features in the comments. For more social media or technology related updates, stay tuned with us.