Like other social media platforms, Twitter is also working on its new monetization methods to help creators earn for their unique or exclusive content/tweets. A few weeks ago, Twitter launched the Tip Jar feature to let users pay the creators for their tweets. Now, the platform is launching one more exciting feature named Super Follow, which will allow creators to charge followers for specific content like tweets, podcasts, and more. If you are unaware of this feature, check how the Twitter Super Follow service will work for creators and how you can be eligible for it. Let's begin.
Check: How to use Twitter Fleet Ads for Brands
How will Twitter Super Follow work for Creators? – Eligibility Criteria and More
The reverse engineering expert Jane Manchun Wong shared some screenshots on Twitter regarding how this latest Super Follow feature will look like. According to his research, the Super Follow feature will not be available for all the creators, and to be eligible for it, you must have:
Atleast 10,000 followers
Must have posted 25 tweets in the last 30 days
Be atleast 18 years old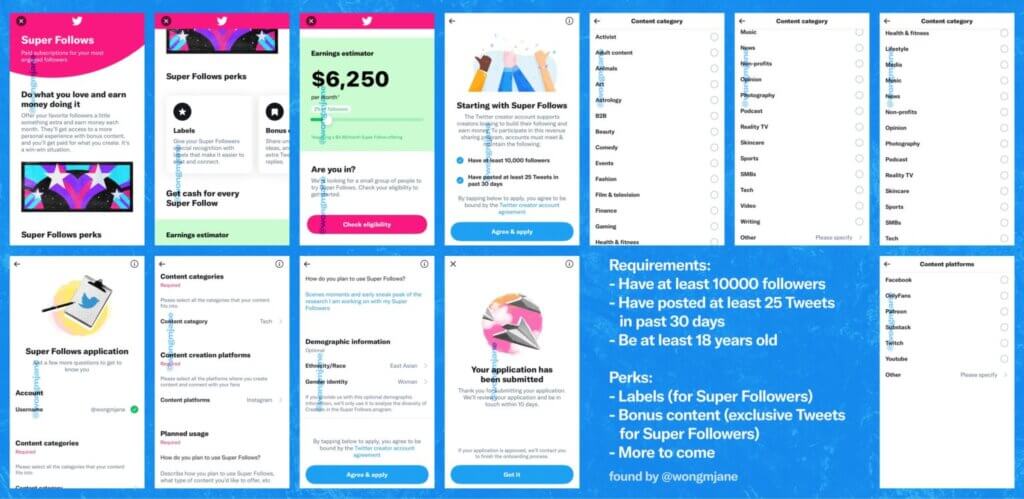 Accounts that will meet these criteria will be able to charge their followers a Super Follow subscription fee. After paying the fees, users will able to get the following perks:
Label as a Super Follower
Access to Community Groups and Support
Bonus Content (Exclusive Tweets from their favorite creators)
Many more to come
Although the fees for this Super Follow feature have not been officially revealed by the platform, but according to Wong's leaks, it will be around $4.99 a month. So, if a creator manages to convert atleast 2% of its total followers to pay for this feature, he/she will be able to earn around $6,250 per month (which is not fixed yet, but certainly a good amount).
Release date of Super Follow feature by Twitter
According to the sources, Twitter hasn't revealed the official release date of the Super Follower feature, but it will be launched soon in some countries.
Also Check: How to apply for Twitter Verification
What can we expect more from Twitter in the future?
The platform will add more monetization features in the future to generate high revenue via exclusive content by its popular creators. A few days ago, Twitter launched its Premium Subscription Service named "Twitter Blue" (starting at $3 per month) for the users to access exclusive features like "Undo tweets" and many more.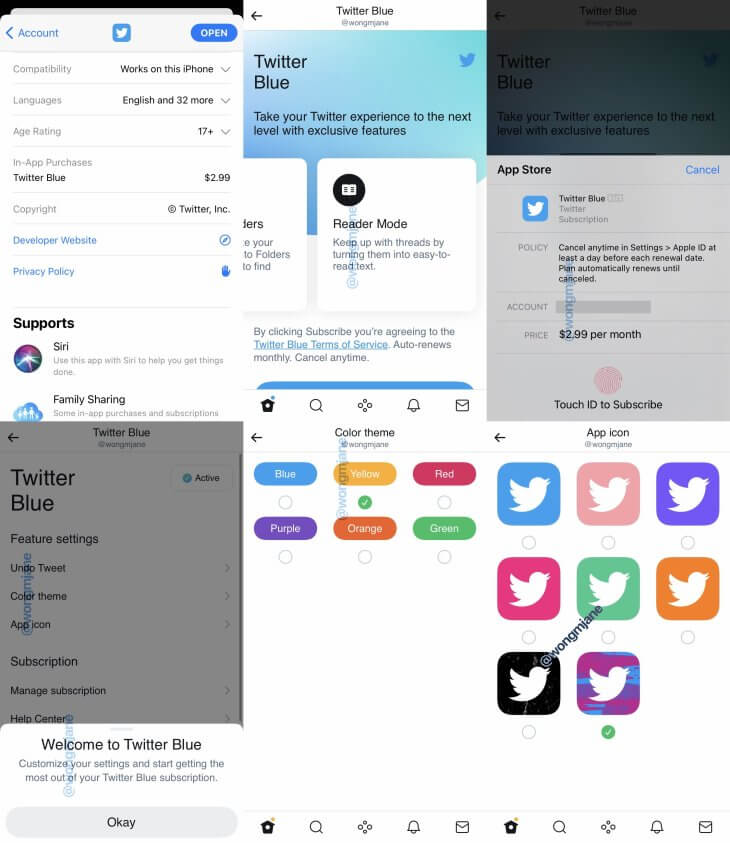 Now, after the launch of the Twitter Blue and Tip Jar feature, the launch of the Super Follow service will indeed increase the revenue of the microblogging platform, and it will be interesting to see how the platform will work in new ways to generate more revenue.
For more technology or social media updates, stay tuned with us, and if you have any queries related to the latest features launched by Twitter, feel free to ask us in the comments. Keep learning, keep growing.